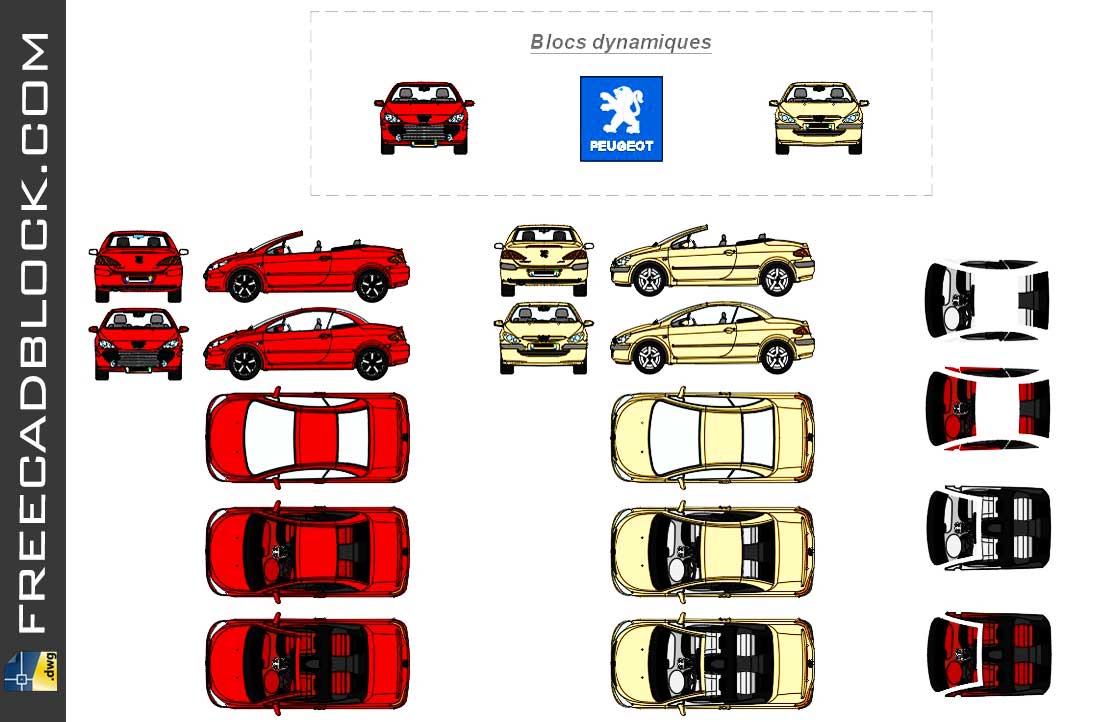 Drawing Peugeot 307 CC DWG.
Highly detailed drawings of the Peugeot 307CC are shown in front and side views.
Our 3D drawing is of high quality.
Here on the site a large number of DWG drawings are saved.
These Peugeot 307CC CAD units are now ready for use.
Drawings are depicted in 4 projections.
Each of you will be able to download AutoCAD drawings from us.
Free Drawing Peugeot download.