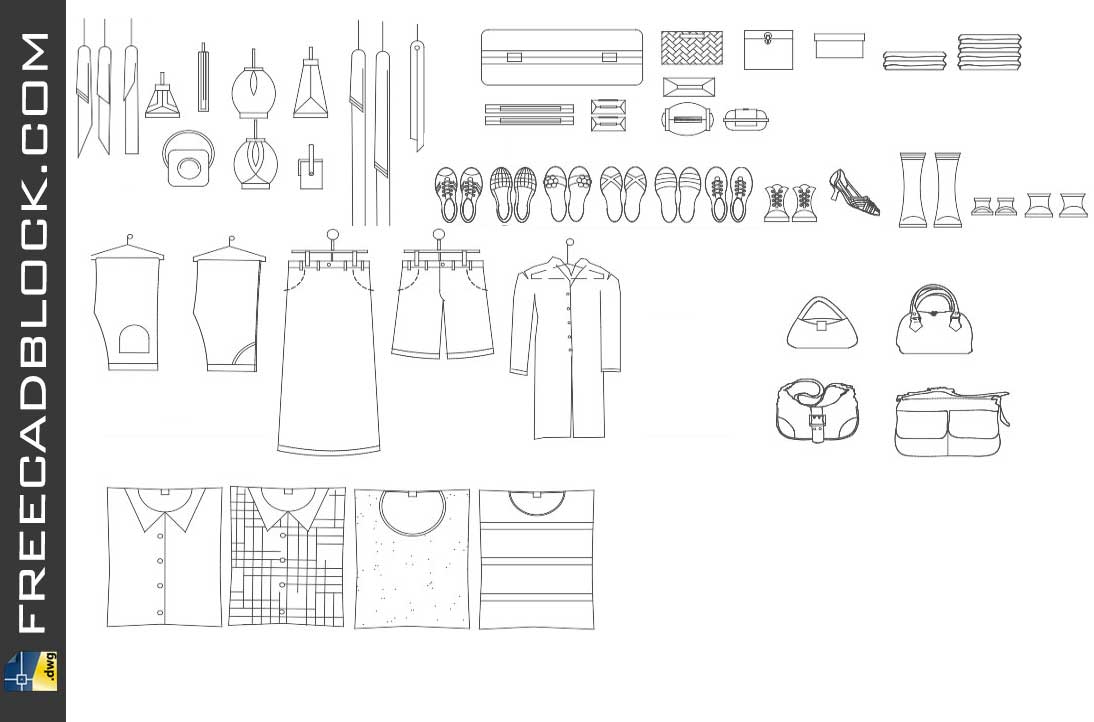 Free cad blocks Clothing and accessories DWG
We want you to complement your project with our highly detailed and high-quality CAD drawings.
Our experts have created for you the AutoCAD Clothing and accessories model in DWG format.
All drawings are made in different projections in the form of front, side and top.
This file has drawings for shoes, boots, slippers, bags, suitcases, trousers, skirts, coats, and more.
Be sure to use these free 2D blocks to complement your projects.