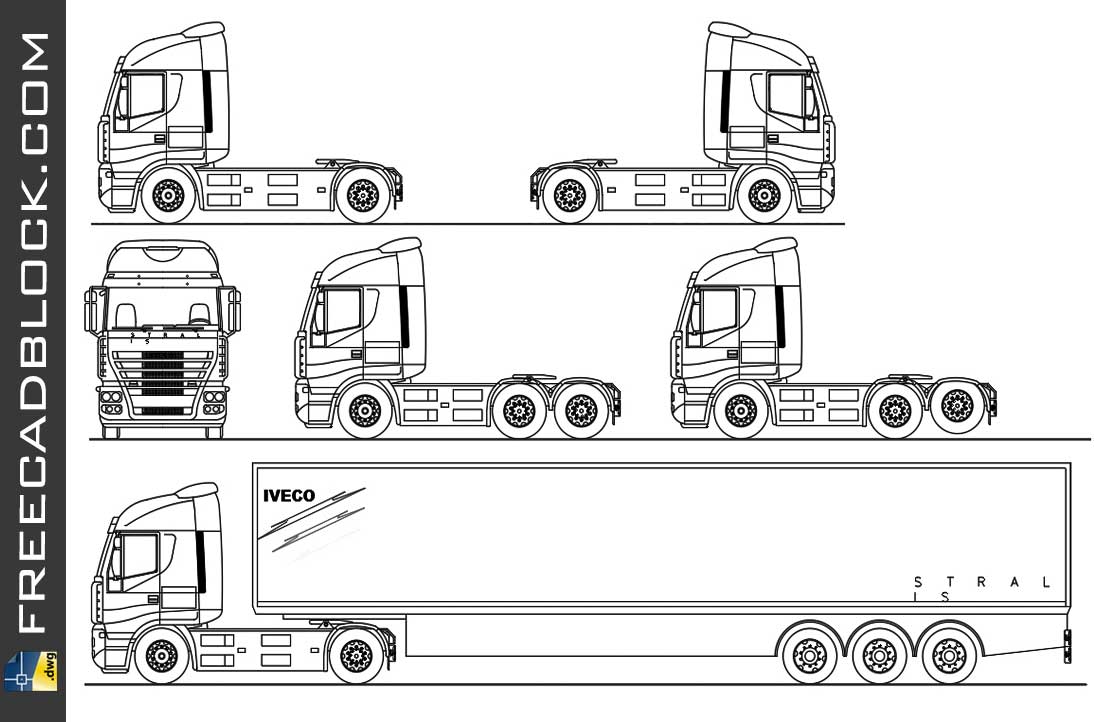 Drawing IVECO Stralis DWG.
IVECO Stralis DWG.
All drawings are shown in 2D projections from the side and front.
The site has saved a large number of DWG drawings.
We provide you our highly detailed IVECO Stralis 2D drawings.
These AutoCAD blocks are ready for use now.
Free download drawing IVECO.