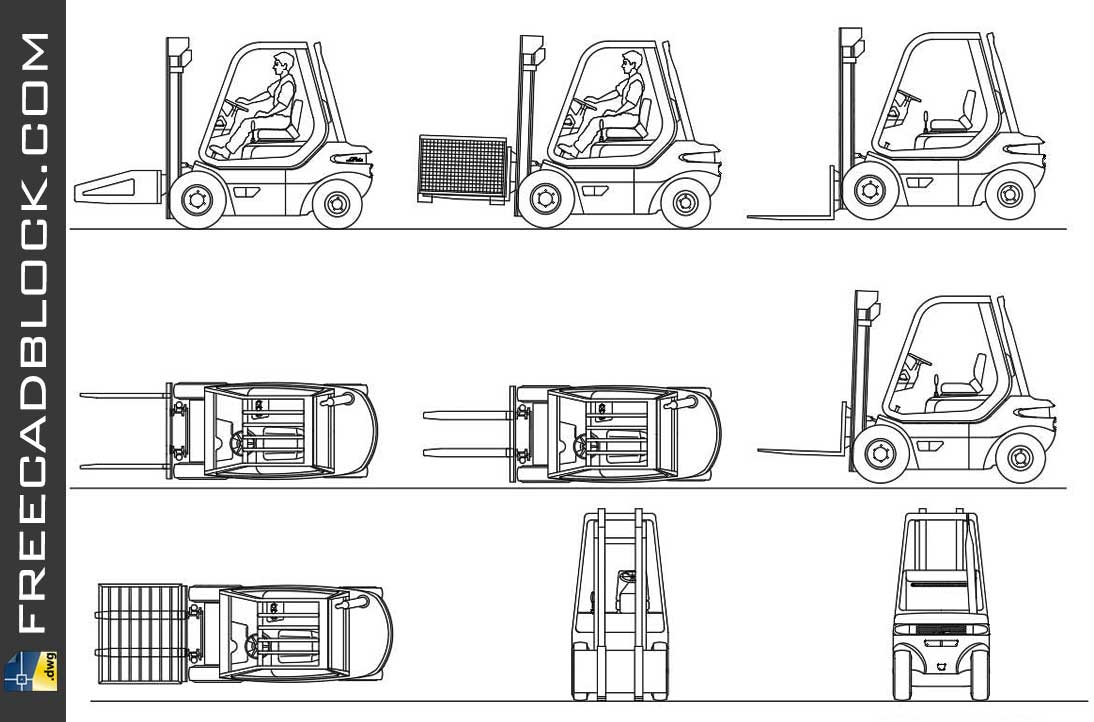 Drawing Forklifts views DWG.
Forklifts views DWG.
Any of our 2D drawings can be changed.
The drawing is highly detailed, it can be downloaded without registration.
This AutoCAD drawing of Forklifts views is shown in real time.
CAD blocks in DWG format have 4 types: side view, front view, rear view and top view.
Our free high-quality model perfectly complements your project.
Free download drawing trucks.