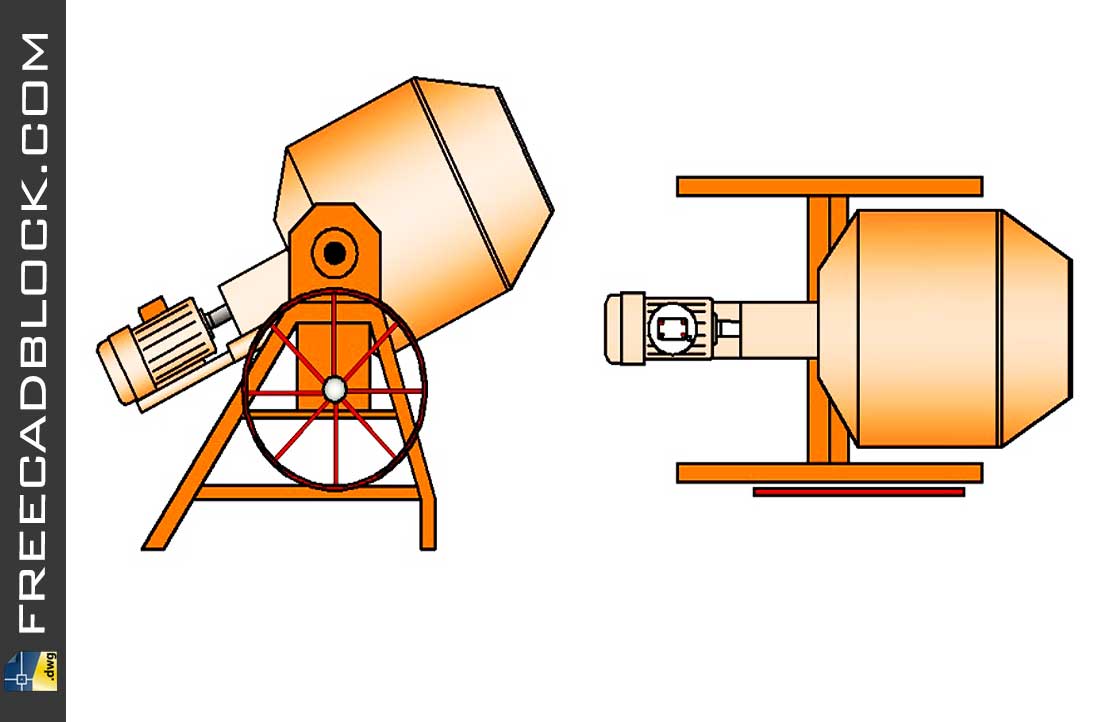 Drawing Concrete mixer CAD Blocks – Free
All these CAD blocks are created in the DWG format.
We believe that our drawing will fit perfectly into your project.
Today, our desiners want to please you with a new AutoCAD drawing of a Concrete mixer in 2D.
This drawing is presented in top and side views.
Free Drawing Concrete mixer download