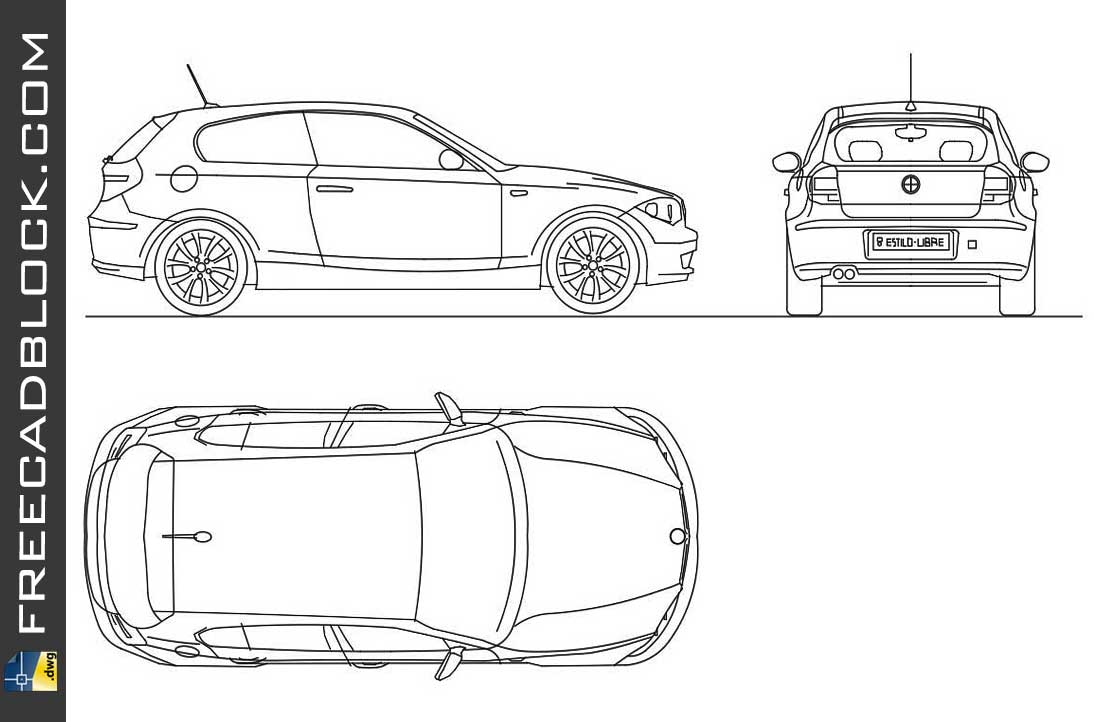 Drawing Bmw Seriol 1 DWG.
Bmw Seriol 1 DWG.
Today we want to present you our highly detailed 2D Bmw Seriol 1 drawings.
All these AutoCAD blocks of Bmw Seriol 1 are ready to use right now.
Any of you with us will be able to download AutoCAD drawings.
The drawings are shown in 2D projections from above, side and back.
A large number of DWG drawings have been saved on our website.
Free Drawing BMW download.