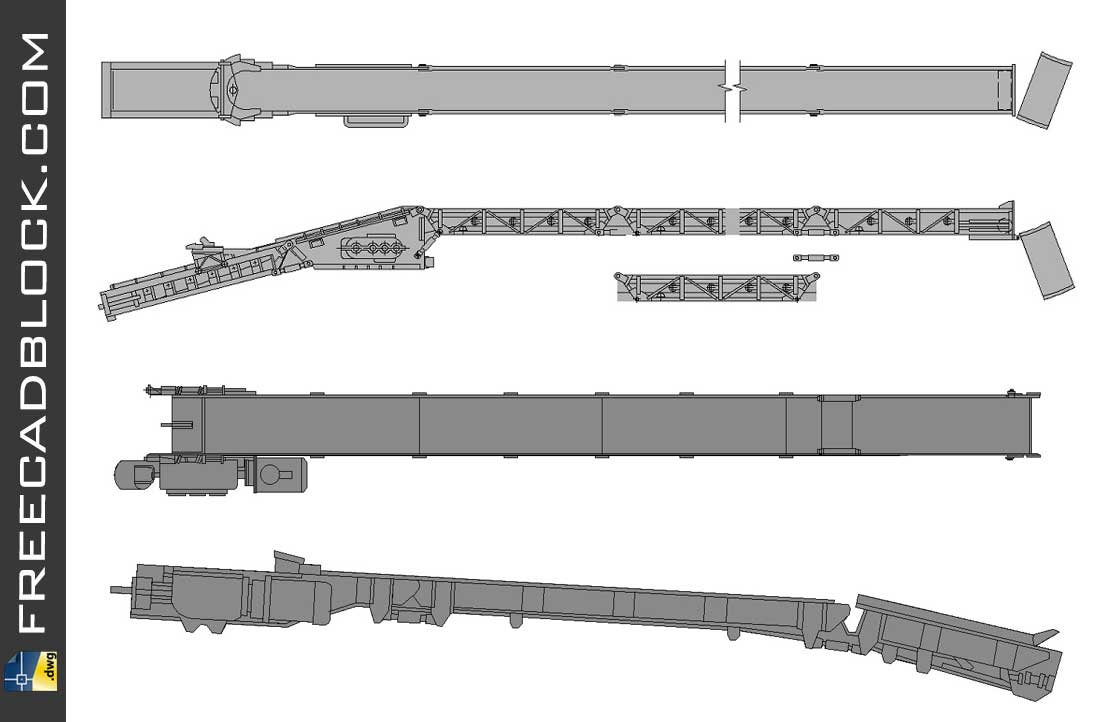 Drawing Belt Loader DWG.
Belt Loader DWG.
These AutoCAD Belt Loader 2D blocks are ready to use right now.
Our drawings are shown in 2D projections from above and side.
We provide you our highly detailed Agricultural Tractor 2D drawings.
The site has saved a large number of DWG drawings.
Free download drawing Belt.