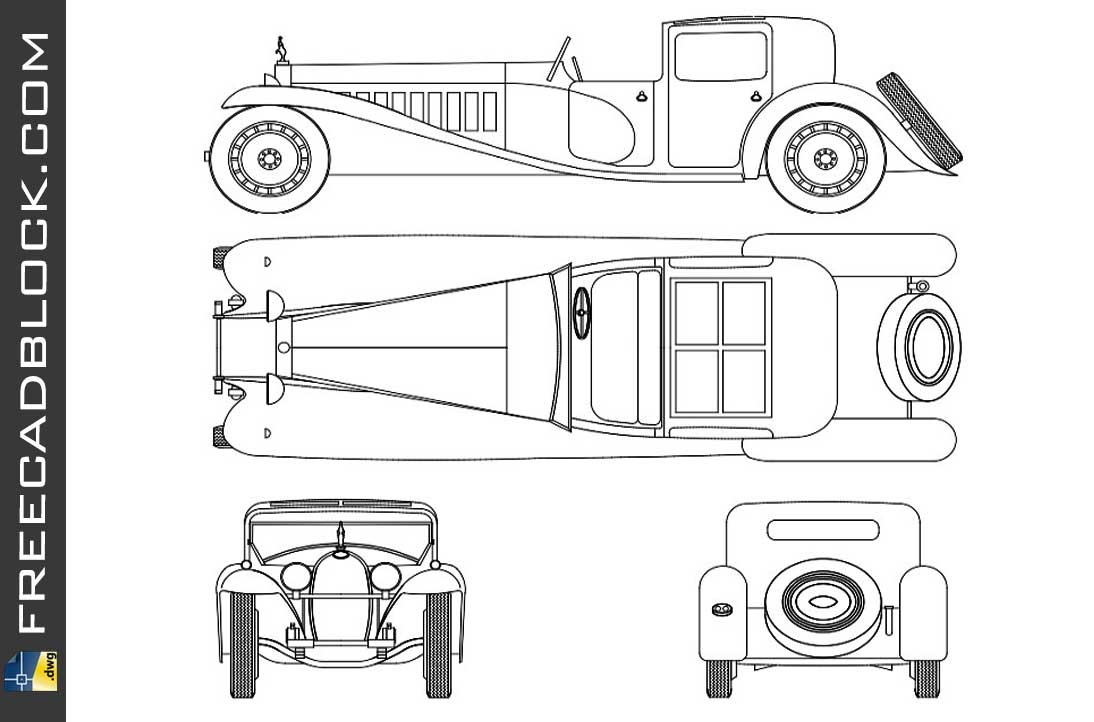 Download Free Bugatti Royale CAD Block.
Our Bugatti Royal car can be downloaded in front, rear, top and side views.
It is this 2D car that can complement your project.
We managed to create a high–quality DWG file for you in the AutoCAD program with the Bugatti Royal.
The CAD blocks of the Bugatti Royal are depicted in 4 projections.