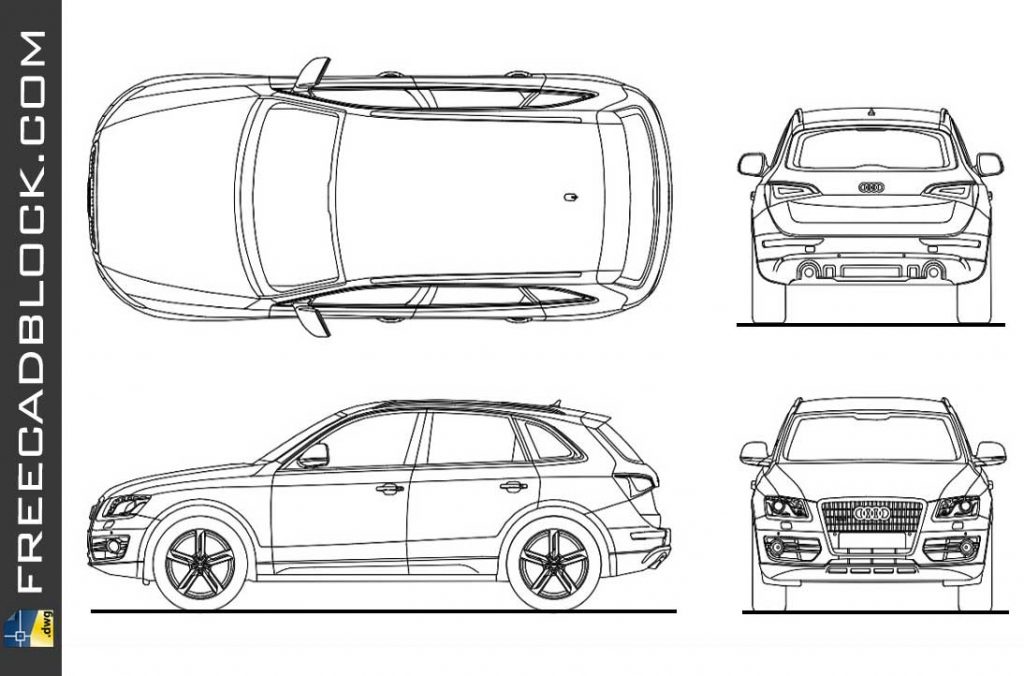 CAD block Audi Q5 DWG – Free
In this 2D file we have depicted a drawing of a car for your projects.
Drawings in top, side, back and front views.
This drawing with the Audi Q5 was created by our experts in the AutoCAD program.
We have tried to create a high–quality drawing for you with the Audi Q5 DWG.
Free block Audi 2D download